Candy Ken (Jakob Kasimir Hellrigl) is an Austrian born rapper, model and Tik Tok sensation. He rose to fame because of his gender-bending persona; he also infused masculinity with feminine pop culture. 
Over the years, Candy has released songs like "Basic B!tches", "Riff Raff Is My Daddy," and "I Am Who I Am." He has also been involved in albums like Real Talk (2016) and Flaming (2018). Ken has also collaborated with Gigi Tays, Bainshe among others.
Take a look at Candy Ken's net worth and age in the following review.
Career
Jakob Kasimir came up with the persona of Candy Ken while he was still in college. He began sharing videos online in 2014; his debut album, 'Welcome to Candyland' was released the same year. 
In 2018, Candy Ken released another album titled 'Flamingo. It featured 14 different songs, most notably 'Temporary' and 'Gucci Glasses.' In addition to his music career, Candy has also appeared in several fashion shoots. He was featured in 'Formichetti's' free magazine and the 'man about town' publication. You can also find Jakob in the 2015 documentary, How.
Net Worth and Income.
Candy Ken's has amassed around $500,000 as his net worth. His fortune came about due to his involvement in music, modeling, and social media influencing. Ken has more than 3.3 million followers on his TikTok account; it means that advertisers pay a decent amount of money for the right to advertise on his platform. Observing his latest 15 posts, the average engagement rate on each post is 11.67%. Thus, he might charge $1,309 to $2,182 for sponsorships of different brands.
He also sells customized T-shirts, hoodies, and others. The prices of the merchandise range from $20 to $50, which is very affordable and gets sold out in no time.
Wife Laura McDermott
Candy Ken was married to Laura McDermott and was together for quite some time. Both Candy and Laura McDermott are entrepreneurs who have online merchandise sites. However, there is little known information concerning Laura McDermott.
Presently, Candy Ken is married to Baby J, who is also a TikToker by profession. Baby J has 8 million subscribers on TikTok. They took their wedding promises in October 2020. She runs a YouTube channel 'The Unicorn Family," together with Candy Ken. The couple is blessed with a son on May 28, 2021, named Rodeo.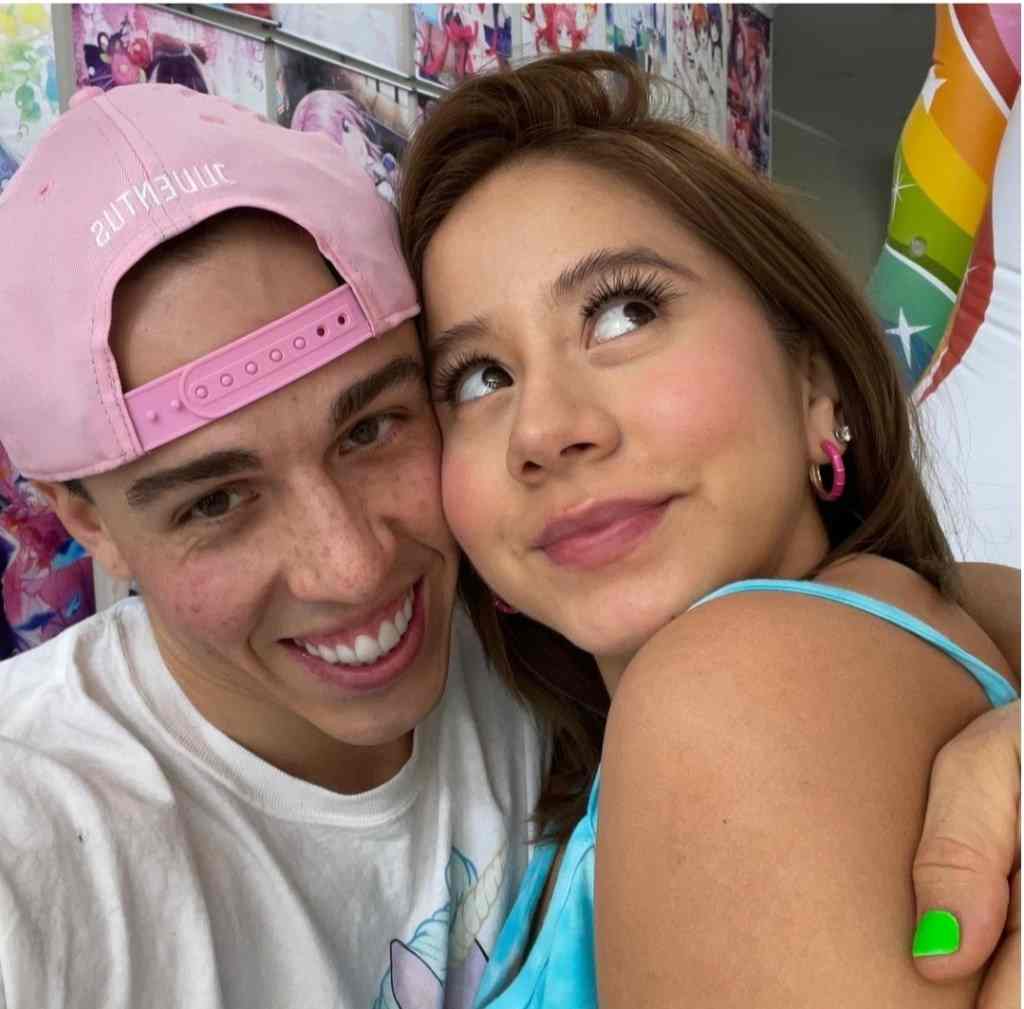 Austrian TitToker, Candy Ken and his wife, Baby J
Social Media
Candy Ken is an avid social media enthusiast, and he attributes his stardom to social media platforms. He is active on TikTok, YouTube, and Instagram. On TikTok, Ken has 15 million followers and is famous for his gender-bending videos. On YouTube, he has over 1.8 million subscribers.
He has over 251k followers on Instagram, and he often shares his personal life, mainly concerning his gym progress. 
Candy Ken, Wiki, Biography.
Full name
Candy Ken
Age
28 years old.
Date of Birth

July 27

, 1992
Place of Birth
Austria
Profession
Rapper, Model, and Social Media Influencer
Net worth
$500,000
Partner
Baby J
Kids
None
Nationality
Austrian
Ethnicity
Caucasian
Zodiac Sign
Leo
Parents
Not Known